Take a journey through immersive Museum Galleries that tell the human and natural history of Manitoba from north to south, from ancient to contemporary times. Feel the thunder of stampeding bison, unearth rare geological finds, and explore the Arctic and Subarctic. Experience the rich diversity of Manitoba's ever-changing landscape and step back in time to delve into the dynamic history of Manitoba. What ever your interests, your adventure begins here.
Museum Stories: Explore the Galleries
History of the Museum Galleries
The Manitoba Museum turned 50 on July 15, 2020! Before the Centennial Centre was built, the early provincial museum was housed in the Civic Auditorium. In 1965, provincial legislation incorporated the Manitoba Museum of Man and Nature and the Manitoba Planetarium in its current location as part of the planned Manitoba Centennial Centre. The Planetarium was opened on May 15 by Lieutenant Governor Richard Bowles, in 1968, and in 1970, Her Majesty, Queen Elizabeth II opened the Museum to commemorate Manitoba's Centennial. 
Between 1970 and 1976, the original Orientation, Grasslands, Earth History, Urban, Nonsuch and Arctic/Subarctic galleries officially opened, with the Boreal Forest gallery opening in 1980, and Touch the Universe Science Gallery opened in 1986. The Hudson's Bay Company designated the Museum as the permanent home for its historic material collection in 1994, and in 2000 the Hudson's Bay Company Gallery opened. In 2002, the Parklands/Mixed Woods Gallery permanent gallery opened. New exhibits were introduced to the Earth History Gallery: Cretaceous Life exhibits opened in 2009, and Ancient Seas underwater observatory in 2010.  The Alloway Hall expansion in 2017, kicked off the Capital Renewal Project, and the Bringing Our Stories Forward Gallery Renewal Project saw the renewal of the Nonsuch Gallery and new Boreal Corridor in 2018, the new Winnipeg Gallery in 2018, and the renewed Welcome Gallery and Prairies Gallery in 2021. 
Museum Galleries and new exhibits play a vital role in the ever-evolving landscape of the Manitoba Museum, enabling the Museum to continually share its growing collections with the public, and serving as catalysts for knowledge, connection, and inclusivity.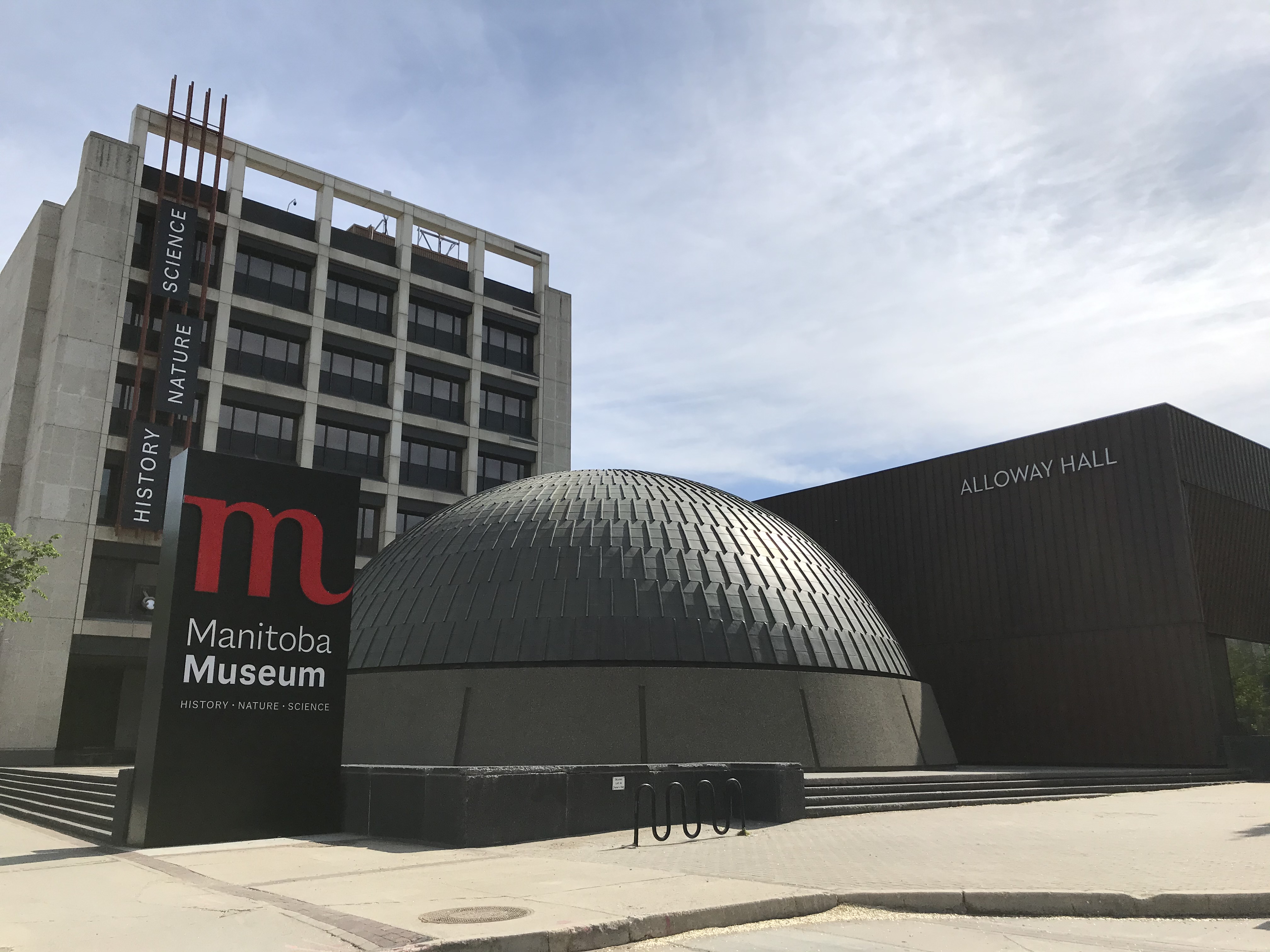 Make your event historic! 
From our unique spaces to our experienced event staff, the Manitoba Museum provides one-of-a-kind facilities for conferences, dinners, receptions, weddings, or business or private events. The Manitoba Museum's nine galleries feature immersive dioramas and sweeping recreations that will send you back in time. Telling the story of Manitoba- first, setting the scene with our ancient past, then taking the visitor through regions from north to south – an adventure awaits your guests at every turn
Host your event at the Manitoba Museum