Our professional learning programs will help build your organization's capacity to meet the Truth & Reconciliation Commission of Canada's Calls to Action and assist in actualizing our shared commitments to the United Nations Declaration on the Rights of Indigenous Peoples.  
Our expert Learning & Engagement staff will help your team meet your professional development goals through our dynamic and engaging programing.  Choose from our slate of programs to learn about the history of Indigenous peoples, better understand the Treaty relationship, gain a broader appreciation for Indigenous cultures and beliefs, and to reconsider how history is commemorated in our community. 
Contact us at [email protected] or 204-988-0626 for more information. 
Treaties are multi-voiced, comprehensive, complex, and in constant flux. Welcome to Treaty 1 is a 90-minute gallery-based program that examines the ideas, histories, laws, languages, and stories that helped shape Treaty 1 – an agreement between Indigenous nations and the Crown. This exploration is facilitated using exhibitions, storytelling, and participatory activities that asks participants to acknowledge shared responsibilities anchored in both historic and contemporary contexts, and personal and communal obligations.
Welcome to Treaty 1 was co-designed with a collective of Indigenous individuals who have spent their lives thinking about the impact of worldview, language, law, art, history, and philosophy on the way we view and understand Treaties in Manitoba today. The Welcome to Treaty 1 team included professors, lawyers, linguists, Elders, artists, Knowledge Keepers, anthropologists, and archeologists who generously shared their knowledge to help create this program with the support of our Learning & Engagement team.
Capacity: 30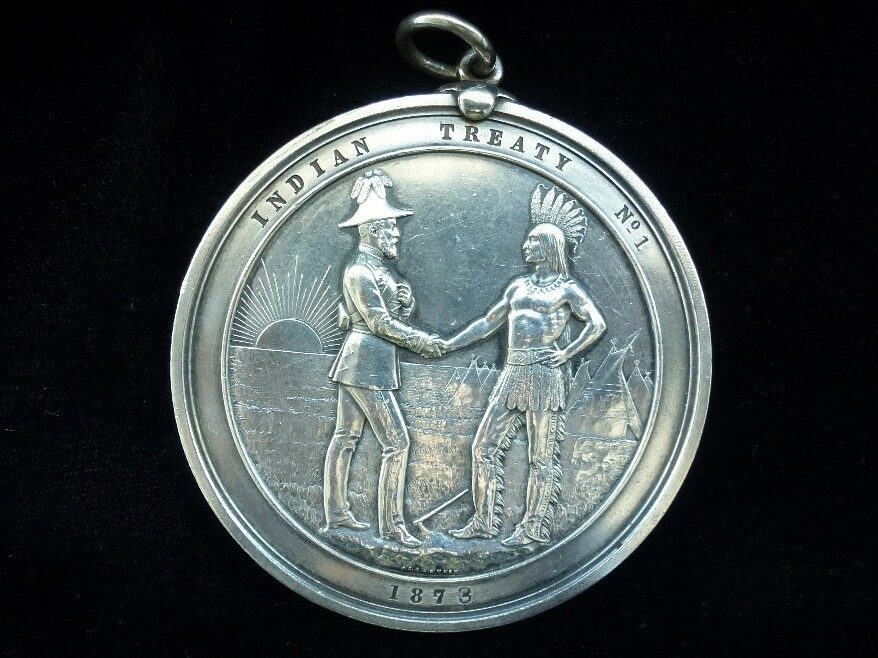 This exploration of parenting throughout time on Turtle Island includes an in-depth 90-minute tour of Indigenous artifacts in the Museum Galleries, such as cradleboards, baby moccasins, and children's clothing. The tour looks deeply at parenting and birthing practises, coming-of-age ceremonies, and how traditional Indigenous parenting is being revitalized in the aftermath of colonialism and residential schools.
This program was developed by the Museum's Head of Indigenous Programming & Engagement, Tashina Houle-Schlup, with the collaboration and guidance of her family and community and the support of the Learning & Engagement team.
Tour Capacity: 20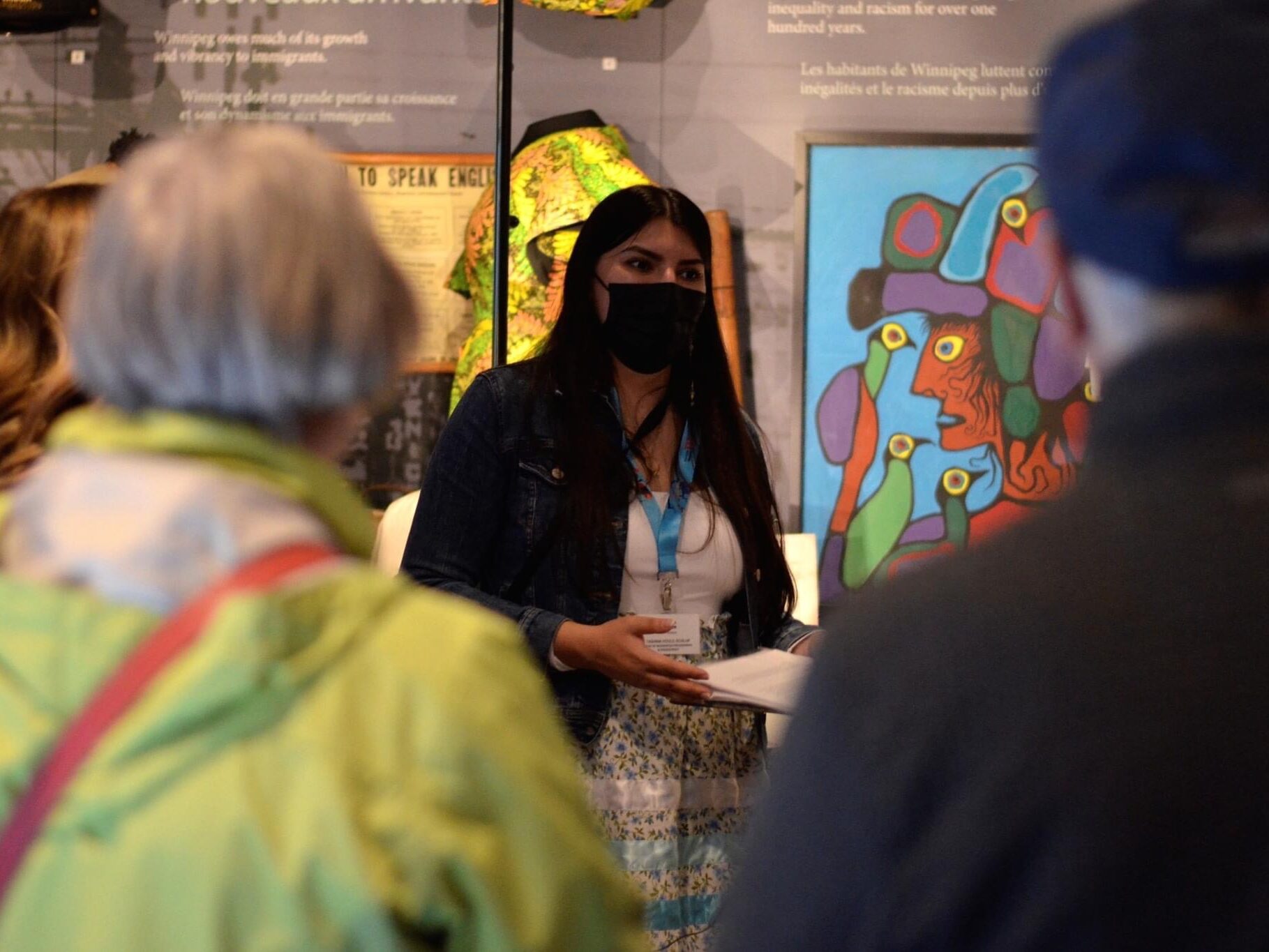 Discover the diverse stories and perspectives of First Nations, Metis, and Inuit Peoples in Manitoba and their relationships with newcomers and colonial governments during this 90-minute guided tour. Through relevant artifacts, exhibits, and contemporary artworks, this program will provide an appreciation for Indigenous culture and beliefs and lay the foundation for understanding the history and intent of the Truth & Reconciliation Commission of Canada's 94 Calls to Action.
This program was developed by the Museum's Head of Indigenous Programming & Engagement, Tashina Houle-Schlup, with the collaboration and guidance of the Museum's Curatorial and Learning & Engagement team and the Museum's Indigenous Protocols Advisor, Carol Beaulieu.
Tour Capacity: 30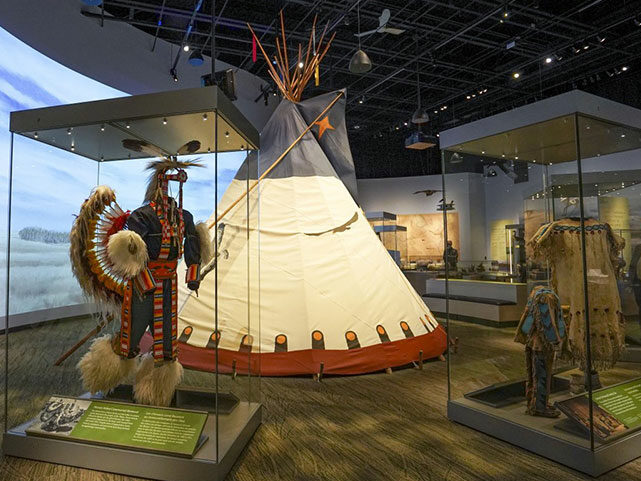 Discover public monuments in the Exchange District and the stories they tell, with a focus on the Indigenous perspectives that are absent. Participants will actively engage in dialogue to reposition the story of Winnipeg – a city built on the shared lands of Treaty No. 1 territory and the homeland of the Red River Métis. Participants will be encouraged to reconsider how we commemorate our history.
This program was developed in partnership with the City of Winnipeg, Indigenous Relations Division. The partnership is part of the Welcoming Winnipeg: Reconciling our History initiative that aims to respond to the national dialogue in major Canadian cities to re-examine historical markers and place names to resolve the absence of Indigenous perspectives, experiences, and contributions in the stories remembered and commemorated in Canadian cities.
The tour starts and ends in the Manitoba Museum foyer and follows an accessible route of about 1.2 km.
Tour Capacity: 12