The Manitoba Museum's Annual Tribute Gala honours prominent community members and celebrates a multitude of experiences through our theme of Celebrating Community Voices. The Tribute Gala supports the Access for All initiative by removing financial, social, and cultural barriers to visitation. Through your support, the Museum aims to further grow, diversify, and engage new audiences. To continually reflect and assess research, collections, exhibitions, and programs to enhance their relevance to Manitoba's diverse populations including ethnicity, culture, age, gender, and abilities. Continuing to create a Museum that belongs to all Manitobans.
Past honourees:
Barb Gamey (2023), Edward & Stella Kennedy (2023), Nadia Thompson (2023), Michael Redhead Champagne (2022), Anne Mahon (2022), Flor Marcelino (2022), Abdikheir Ahmed (2021), Hilary Druxman (2021), Jaimie Isaac (2021), Niigaan Sinclair (2021), Hannah Taylor (2021); Winnipeg Free Press (co-owners Robert Silver & Ronald Stern) (2019); Abdo (Albert) El Tassi & Samira El Tassi (2018); Gregg & Mary Hanson (Ambassadors for Canada 150 Celebration in 2017); Sanford H. Riley (2016); The Winnipeg Foundation (2015); Doug Harvey (2014); Susan Lewis & United Way Winnipeg (2013); Kerry Hawkins (2012); Ambassador Gary Doer (2011); The Chipman Family (2010); Babs & Gail Asper (2009); Kevin & Els Kavanagh (2008); Lawrie Pollard (2007); Murray Taylor & Investors Group Inc. (2006); and George T. Richardson (2005).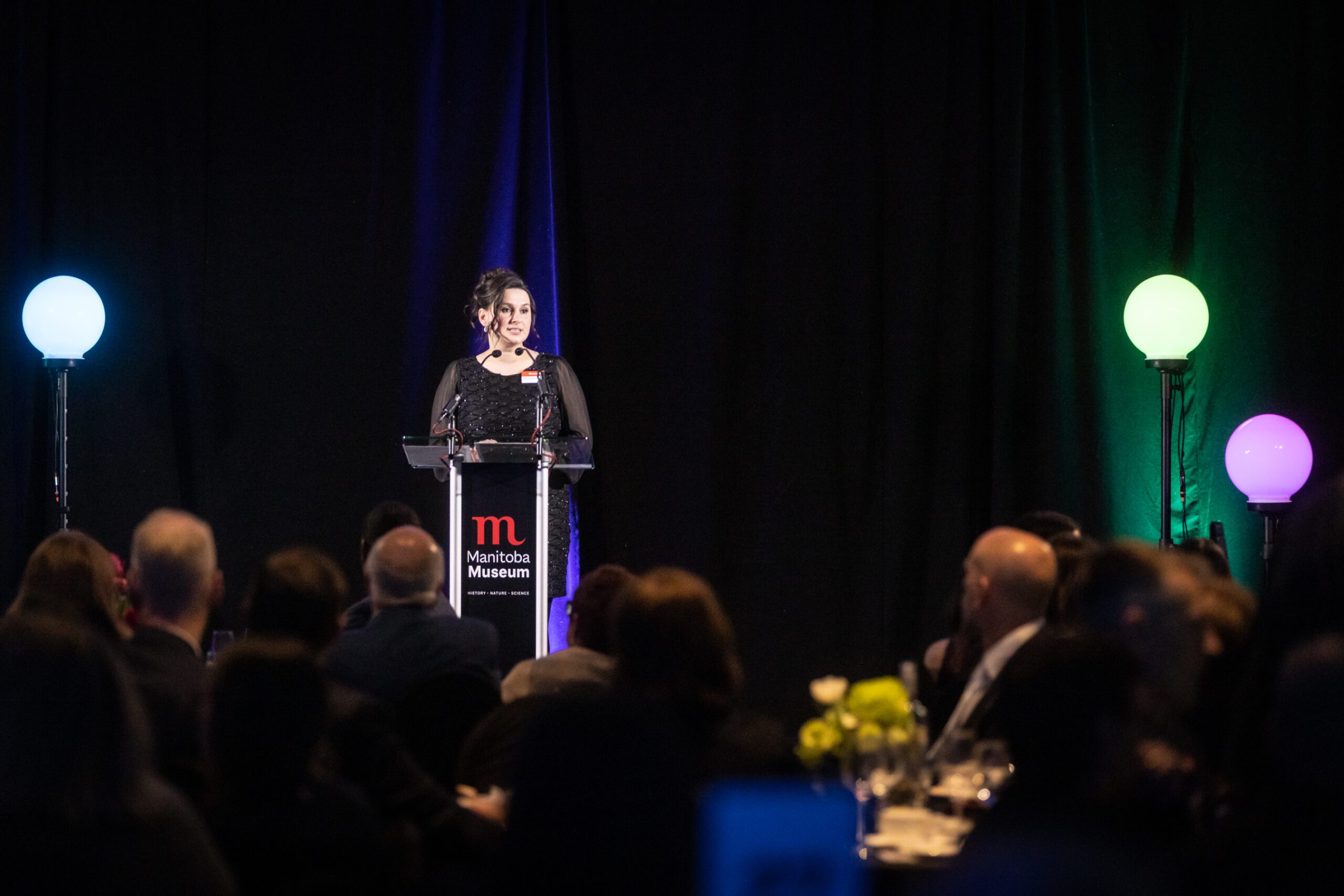 Save the Date
2024 Tribute Gala
April 25, 2024
For sponsorship information, please contact Cassidy Nicholls, Manager of Partnerships and Events, at 204-988-0629 or [email protected].